Sunday School – 10:30 AM – 11:30 AM (Open intermittently; see Calendar)
Our 'Sunday School' offers children aged 3 to 13, an enjoyable and enriching experience that will help inspire them to develop a personal relationship with God and show them how right behaviour leads to a happy, balanced life. Classes include brief periods of chanting plus meditation; and stories from Paramahansa Yogananda's writings that are adapted to the children's level of understanding. Children also participate in simple games or crafts that illustrate good character traits such as perseverance, initiative, patience, and getting along with others. Instruction on meditation and related exercises, is adapted to the attention span of the child.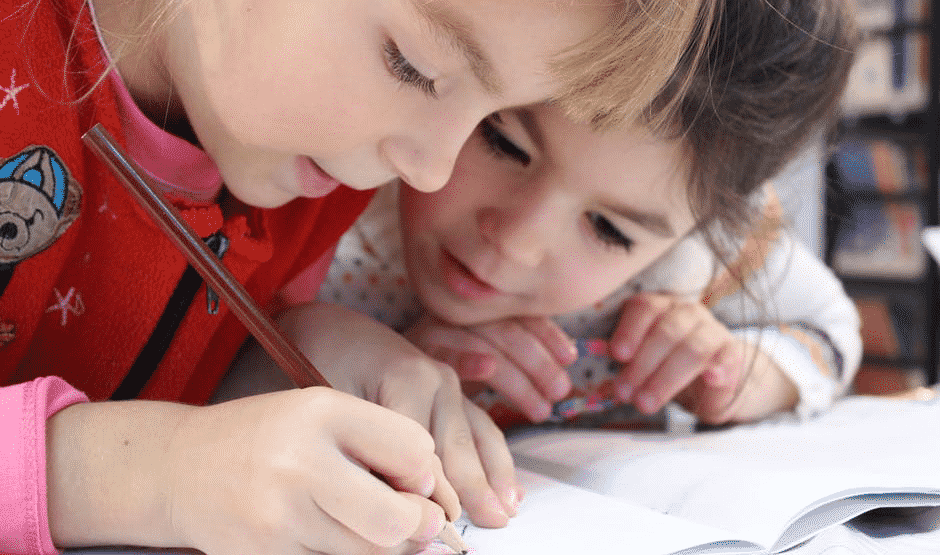 The structure of the class helps children to learn about Paramahansa Yogananda's teachings in a supportive environment. Starting at about 10:20 a.m., we have our pre-learning activity, which is a chance for the teachers to sit down with the children and engage them in various crafts and other activities that relate to the theme to be covered that day. This gives the children a chance to calm their bodies and minds, before the lessons begin.
We avoid a classroom-type environment where there is pressure to memorize a lot of information. Content is presented in a relaxed and inviting way, making 'Sunday School' a happy experience that children will want to participate in. Under this gentle guidance, children are encouraged to meditate, to act rightly, and to relate to God in their daily lives.
With the current easing of socio-medical influences, Sunday School now returns to its original schedule of the 1st and 3rd Sundays each month, from 10:30 a.m. to 11:30 a.m. (at the same time as our Sunday 'Reading Service'). After Sunday School, children and parents are welcome to attend the potluck brunch with other devotees on the 1st Sunday of each month. To enrol (not mandatory) your child in our Sunday School, please e-mail us.